Welcome to our company!
Matrix Sales is founded during 2008 and catering needs of Total Compressed Air Solution with an annual turnover around 300lcas. We are an authorised Dealer for M/s.Boge Compressors India Private limited offering Premium German Made Air Compressors and M/s.Summits Hygronics Private limited offering Compressed Air Purification and Gas Generation Products
We have highly trained team of engineers with sound technical knowledge in Sales and Service. Our infrastructure includes all communication facility, testing equipments with necessary tools to meet Customer Satisfaction 24Hrs Concept.
We work with latest up gradation in offering Energy Efficient products and solutions. We serve to industries with clear transparency and social responsibility .We upgrade and share knowledge with customers through Compressed Air Energy Doctor Forum as we believe knowledge flourish our business and our society.
Our services
We offer Solution in Total starts from Compresses Air/Gas Generation till to utilisation point. We religiously work with a Motto to offer the best products with least energy consuming products and with ease in maintenance.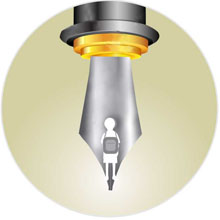 Social Responsibility
We donate 0.3% of our business value to our society to take care of poor students study expenses through M/s. Maranatha Arcke Children's home at Maraimalai Nagar.
Boge C Series Screw Compressors
How the Compressors are made today
Boge's Innovative and Awarded Compressors with one of best Energy Saving Concept.
Completely Valve Less – Oil Less concept with less travel of Compressed Air in generation offers ample possibility in energy saving.
No Tools are required for General Service except 10mm Allen key. Longer life of lubrication 9000hrs and life time bearing.
We are confident you will definitely like to opt.